We have returned from a tremendously successful tour in the United Kingdom! We are eternally grateful for those of you who helped us make this all possible.
We landed in Manchester on Tuesday, January 7th in the early morning before sunrise. After catching the train to York, we were greeted by Heather who took us back to her place to let us rest before Adriana had to meet the Heather Findlay Band for rehearsal.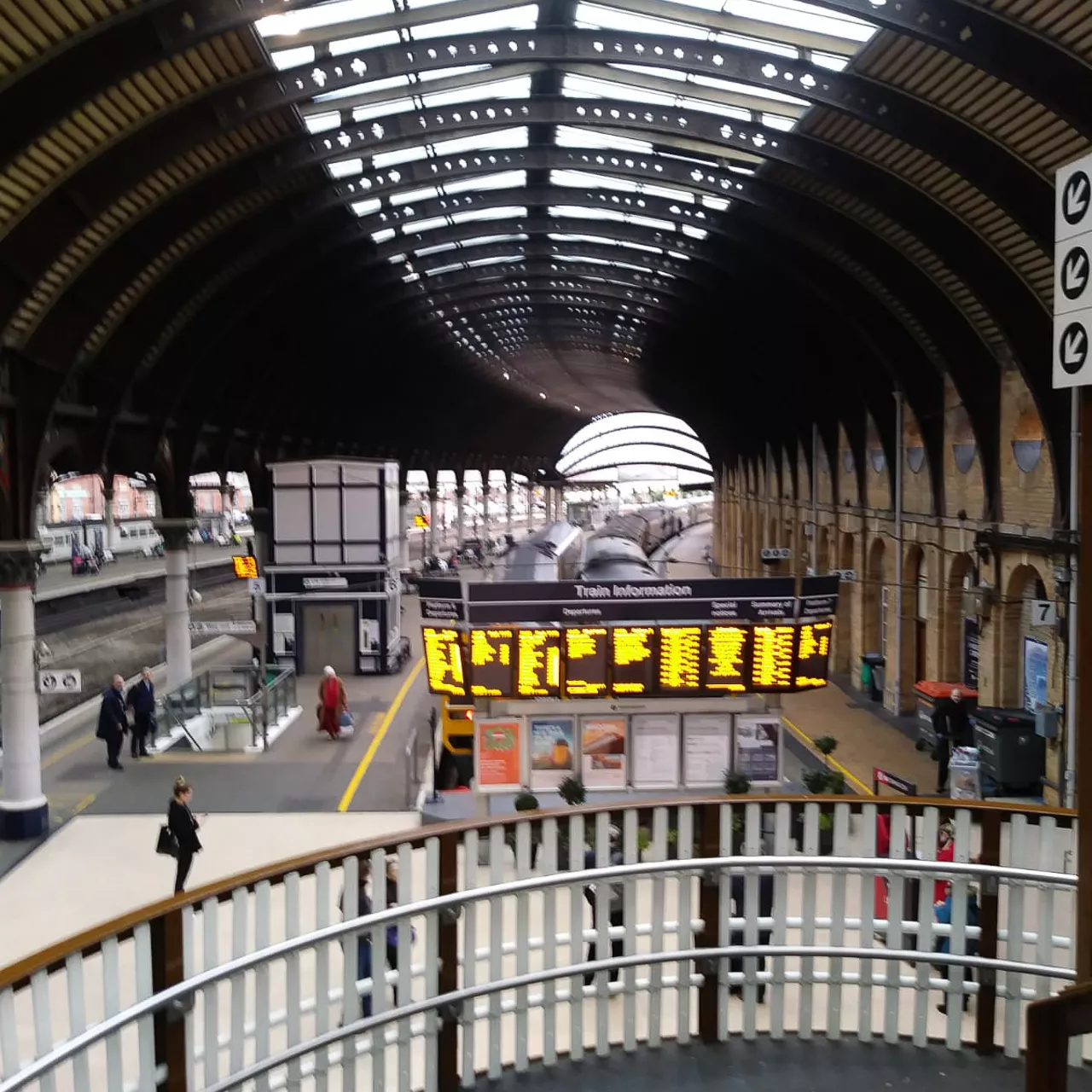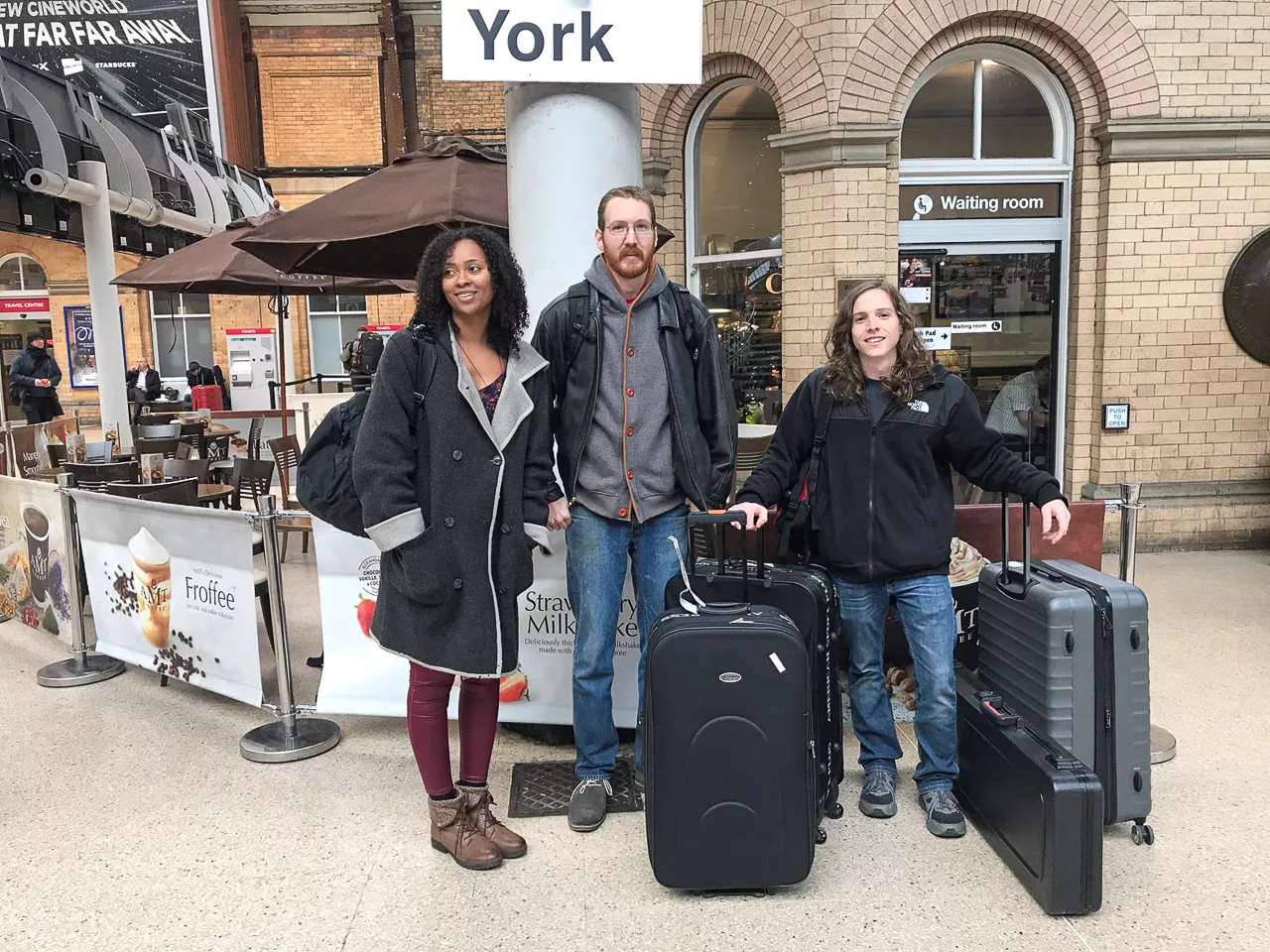 The first leg of the tour included shows in Nottingham, London, and Bristol in three vastly different but uniquely incredible venues (including a boat) that showed us exactly what we were in for during our time there. Amazing crowds, excellent atmospheres, and inspiration around every corner. 
The first show at the Rescue Rooms in Nottingham was the perfect way to jump in to the UK music scene. It was a familiar-enough venue, not totally unlike some of the places back home, which was perfect. We were excited yet comfortable which allowed us to give a great performance! Unfortunately halfway through the set, I started losing my voice and in the middle of Promise it gave out. We were able to play through the rest of the set with no other problems, and received an unbelievable response from the crowd. 
The next night was in London at The Garage. Probably the largest venue we played, it was quite a different experience. My voice had not recovered from the previous night and nerves were much higher. When we took the stage, however, it was like entering a different world. Because my voice was still basically gone, we decided to cut the songs from the set that required more intense singing. Adriana was able to sing the chorus of Just One Night, which ended up working out great! I played my heart out and when we finished our set, there were shouts from the crowd asking for more. 
Still without a voice, we were off to Bristol the next day to play at one of the coolest venues I've ever seen. The Thekla is a ship turned music venue and was such a cool spot. Despite my voice, I was still on high from the previous nights and super excited for the show to come. I spent every minute of the day trying to nurse my voice to a point that I could sing but it was simply not happening. Unfortunately, Adriana was also starting to lose her voice, and because of her obligation to sing with Heather, we decided to play the songs in a different key and I did the best I could, playing longer guitar solos. Despite all of these hangups, we still put on an amazing show. After the show, we took a quick trip over to the legendary Rockfield Studios in Wales, where we saw and PLAYED the hallowed piano Freddie Mercury played all those years ago on Bohemian Rhapsody.
After a short break between shows, we got to experience the Newcastle and Glasgow audiences, and experience them we did. Fortunately, thanks to some much needed rest, my voice had mostly recovered, just in time for the Newcastle show. The venue, Riverside, was an old building that used to be a fish market that sat right on the River Tyne. Though a bit chilly, the venue was great place to perform. With my newly recovered voice, we were able to put Promise back in the set and it was great to finally preform the way we wanted.

After Newcastle was Glasgow, in another one of the more amazing venues I've ever seen. Oran Mor was a beautiful church converted into a music venue. With the coolest architecture and atmosphere, incredible sound, and liveliest crowd of all the tour dates, the Glasgow show will definitely go down as one of my favorite performances. 
On the road, we got to know our bandmates very well, and it's hard to explain how quickly we felt right at home. Everyone was so welcoming to us!  While not on the road, we were based in York, staying with a dear friend of tour headliner Heather Findlay and now ours. Gary opened his beautiful home in the quaint village of Wigginton to us during our non-touring days and made us feel most welcome.
During a long weekend break from the main tour, we were invited by different members of Heather's band to join them during their other bands' gigs, allowing us to really take in the music scene of the historic city of York. The crowded pubs were exhilarating! The first pub we played was the Old White Swan. Heather's bass player Stu invited us to perform a short set during the set break of his band, The Mothers. The pub was packed elbow to elbow and the crowd was charged to the max. We played a short, 4 song set and enjoyed every second of it. The second pub we played was the Roman Bath, invited by Heather's lead guitar player Martin and his band Sledge. This time, we really got to let loose and played a solid 45 or so minute set to yet another incredibly enthusiastic crowd. 
The final show of the tour was at the Robin in Wolverhampton, and was a great finale for our UK experience. With my voice fully recovered and our set fine tuned, we left everything on the stage.
With every show we played, we made tons of new fans, as well as many new close friends. The boost to our careers that this tour has provided is immeasurable and invaluable. With international touring added to our collective resume, we are ready to hit the ground running in 2020. 
Thank you again for supporting us. We are truly blessed.