Blue Velvet: Blues at the Jazz Club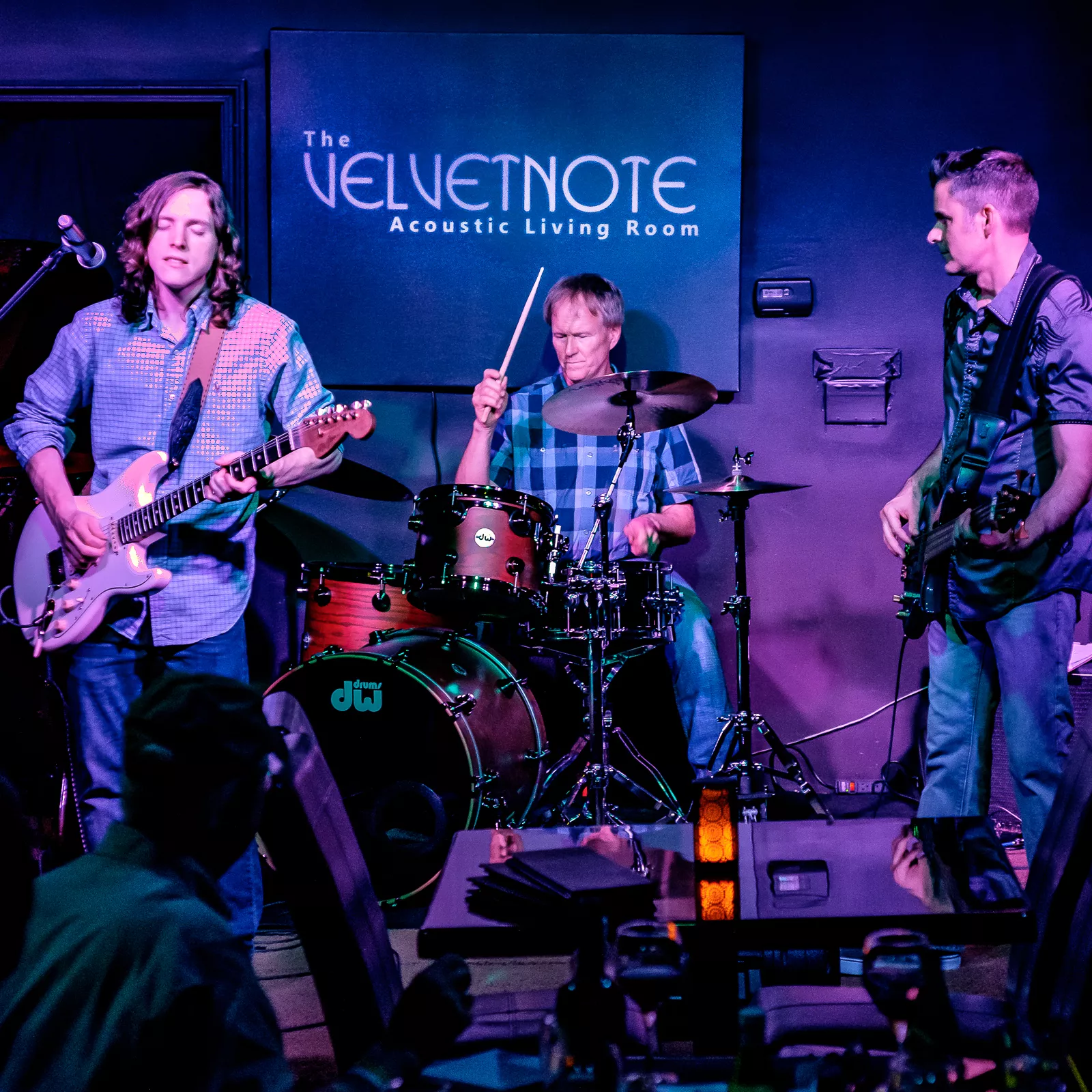 This coming Sunday, September 22nd, I will be back with my band at The Velvet Note in Alpharetta, GA. This venue is unlike any other in that it is an acoustic living room with some of the best sounding acoustics I've had the pleasure of playing. And this show will be quite unlike most others, given the intimate nature of this venue: full capacity is only 40 seats! You can learn more about the venue here.
Couple of notable features:
Designed by musicians for musicians, our listening room has been meticulously crafted by acoustic design engineer George Seldon (a protégée of the great George Lucas) to provide the purest vocal and instrumental reception available to a live audience.
…The Velvet Note has  a full restaurant and a full bar (check out our menu HERE), and we always serve our award-winning cuisine on the finest of PALM LEAF WOODEN PLATES.  That's right – palm leaf plates!  Why in the world  do we do this?  Because we want you to hear music, not the clang of silverware hitting ceramic.
It truly is a concert-like experience, well worth the ticket price. I really hope many of you can make it.
Joining us on saxophone will be long time friend, Sam Nelson. Sam has been playing with me every now and then since we were in high school.